I first had the urge to make these Fire Pit Benches after stopping for a break at a trailhead during a long Sunday morning bike ride. I loved how they seemed to be made out of just two pieces of wood cut in the most efficient way possible, with minimal complicated cuts or connections. A truly classic design.
Immediately, I went on the computer to see if I could find plans for something similar, and I found the wonderful HandymanWire Simple Bench plans.
As I suspected, the materials required were minimal, and build required no more sophisticated tools than a drill and a saw. Even better, I realized I could quickly build two at the same time by doubling up my cuts.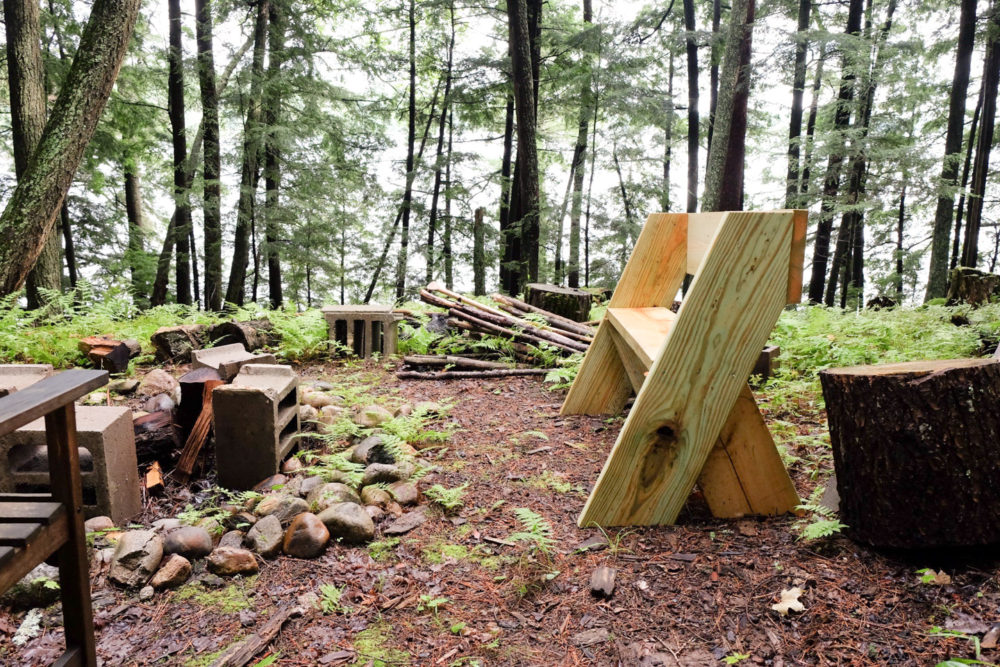 I modified the original plans to include a straighter back, though I ended up making the angle steeper than I intended. With pressure treated lumber, the benches should last for a long time outdoors and weather nicely without needing any additional sealing or staining.
In total, I spent $75 and a few hours of my time to build the two benches.
Supplies you'll need per bench include:
(2) 10ft 2x10s pressure treated lumber
(14) 2 1/2″ galvanized exterior deck screws
(12) 3″ galvanized exterior deck screws
To see building plans visit HandymanWire.