Max has had his eye on a hatchet ever since our trip to Portland last year. That's when he got to test out his axe throwing skillz for the first time.
He's been obsessed ever since.
The hatchet is clearly emerging as the must-have accessory of 2015

— Max Lynch (@maxlynch) January 4, 2015
And he's even told me on numerous occasions…
I happened to mention the ridiculousness of it all to my dad. And we discussed the fact that Max probably shouldn't be throwing hatchets because he needs his fingers to program.
But, alas…
Lucky for Max my dad has many interesting hobbies and one of his talents is metalsmithing. Papa B (aka MikeTheBeeMan) started posting photos to Instagram while we were on our honeymoon of what was in the works for Max.
Take a look at the making of the most lumbersexual hatchet around!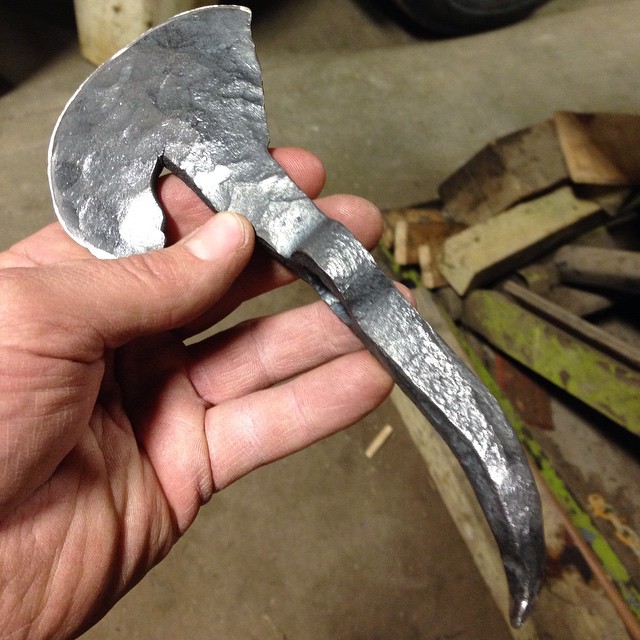 And drumroll…
THE FINAL VERSION!!!