Over the holidays we added another member to our family. Everyone meet Sophie!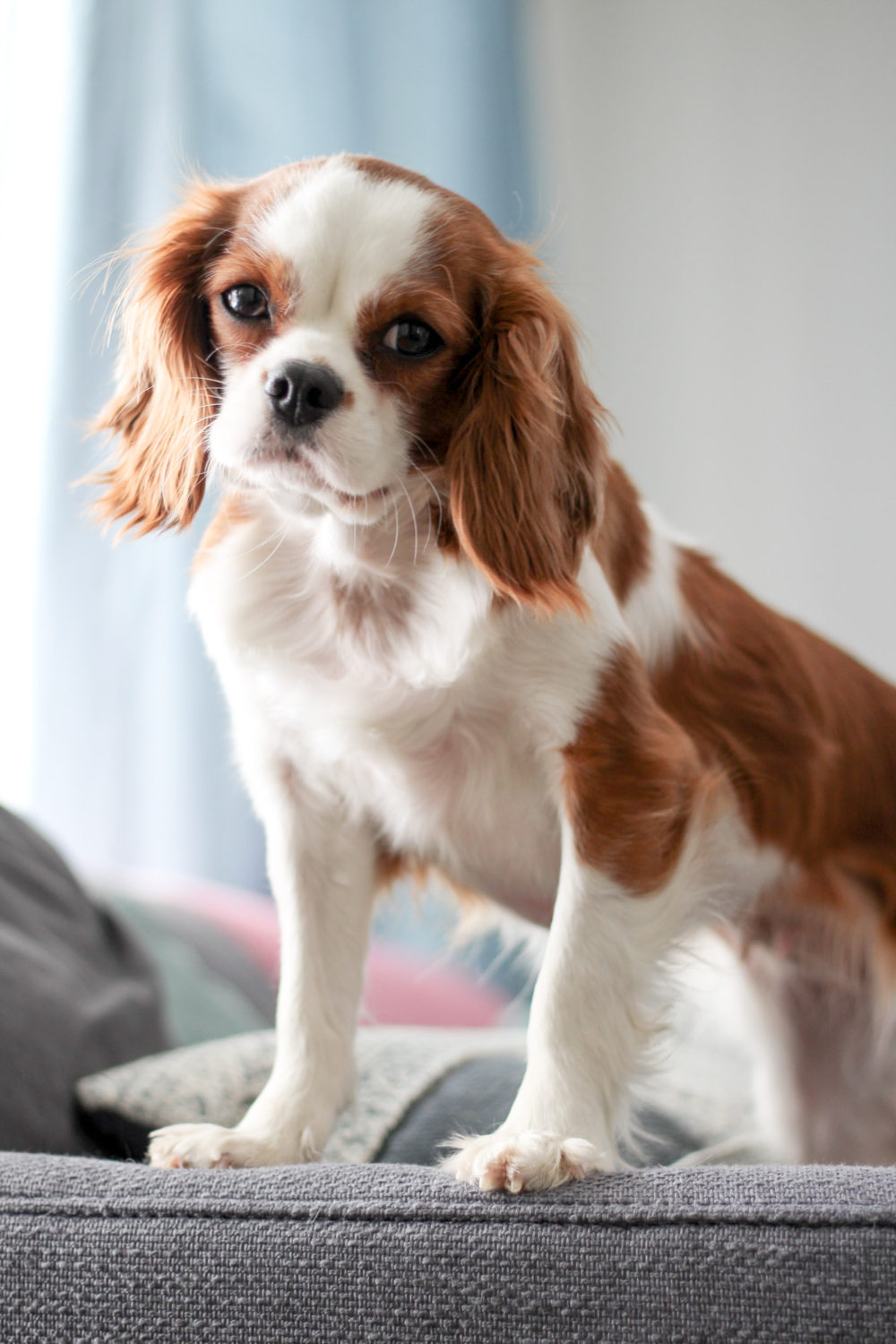 Max and I adopted Lady Sophie from the Greater Chicago Cavalier Rescue. She was surrendered by a puppy mill in Wisconsin that was using her for breeding. A few months ago the puppy mill decided they no longer had any use for her and handed her over to the rescue. We think she's about two years old.
Since adopting her, the little lady has been doing very well! Seriously, for a two year old cavalier she's tiny. And about the best 13 pounds of weight I've ever gained!
Right now Sophie is learning lots of new things. For instance…
1) Words like "breakfast", "treat", and "yum yum snack" are really delicious food things.
2) The bed is one of the comfiest places to relax.
3) The importance of taking every opportunity to sunbathe when it's winter in Wisconsin.
4) And that actual baths aren't all that bad.
And now, with the addition of a little sister, Sir Henry's no longer an "only child". As a big brother he also has a few things to learn, such as..
1) How to tolerate all Sophie's snuggling.
2) And how to share his toys (begrudgingly).