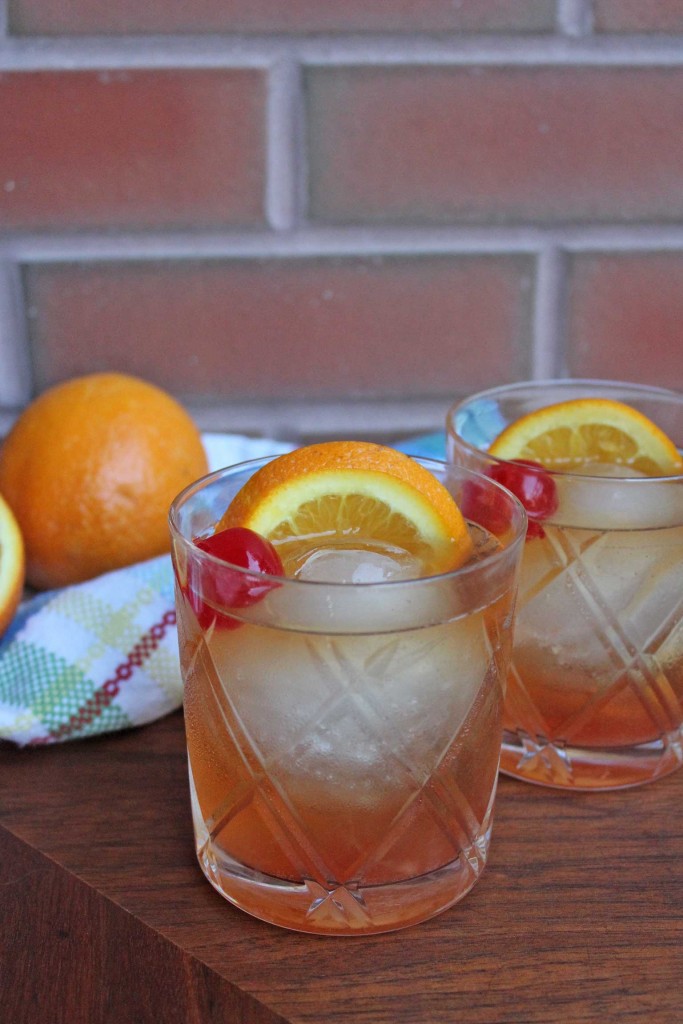 Ah, the Old Fashioned. The Sconnie cocktail of choice.
If you've grown up in Wisconsin, lived there, or visited there, you know what I'm talking about. Wisconsinites basically drink these things like it's their religion or something. I've only recently hopped on the Old Fashioned train. Usually, these are more of a Max thing.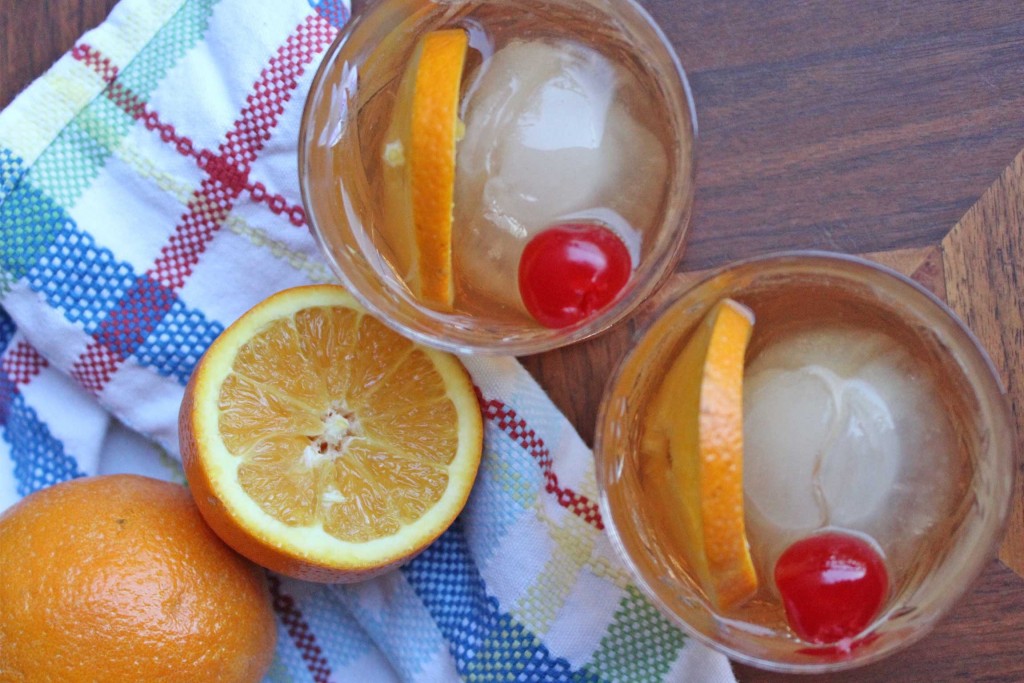 But after getting these super cute glasses as a wedding gift, who could say no? They're just so pretty!
Oh, and never pass up a chance to buy giant, spherical ice cube molds. It will change your life!
But, seriously. It helps chill your drink without watering it down too quickly. Absolutely brilliant!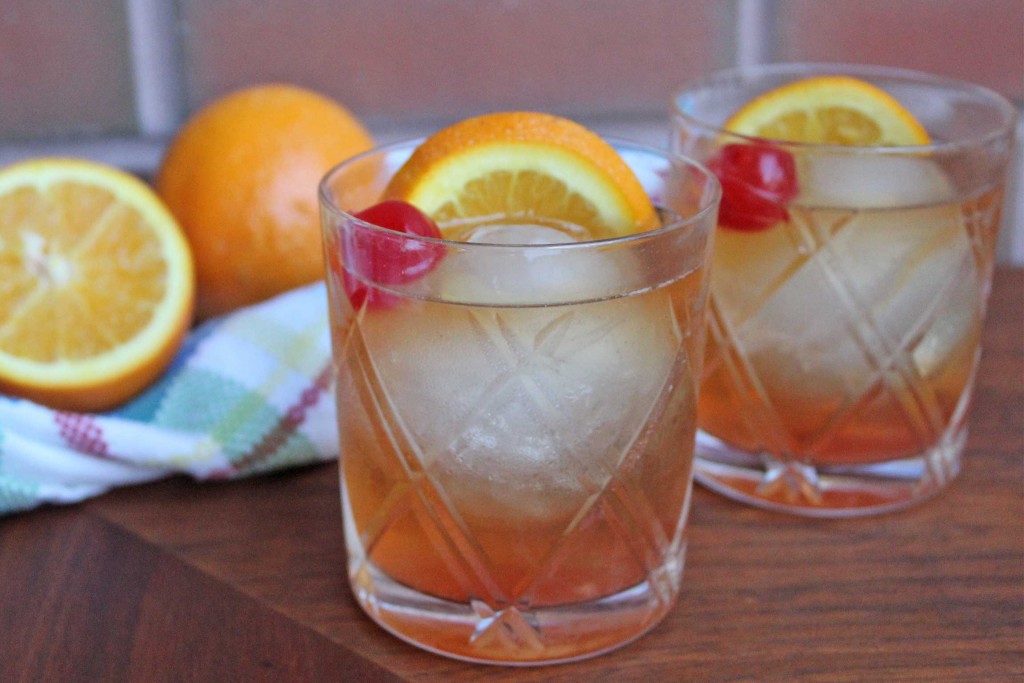 We've modified the classic Brandy Old Fashioned recipe by adding maple syrup for sweetness instead of the usual sugar. Because, let's face it, we have a lot of it lying around these days!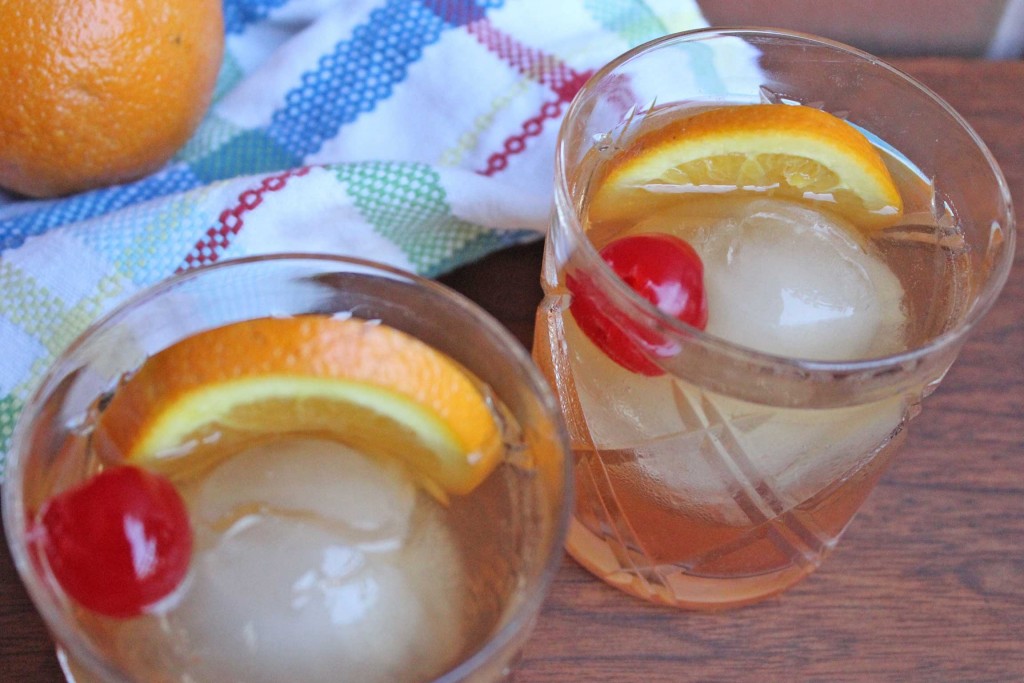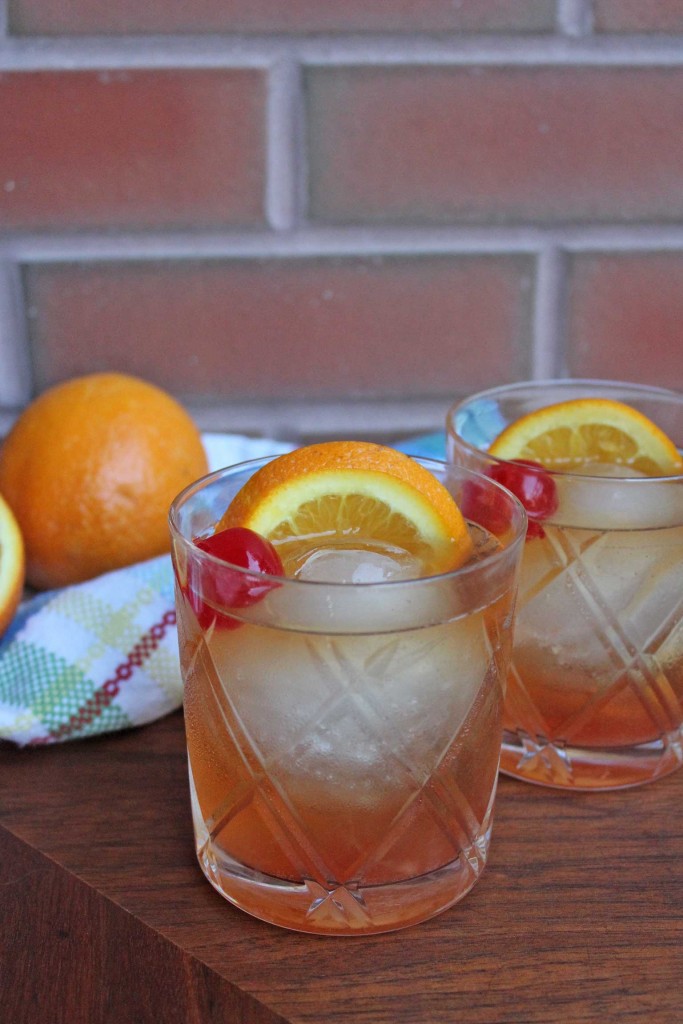 Maple Brandy Old Fashioned
2015-05-29 18:53:45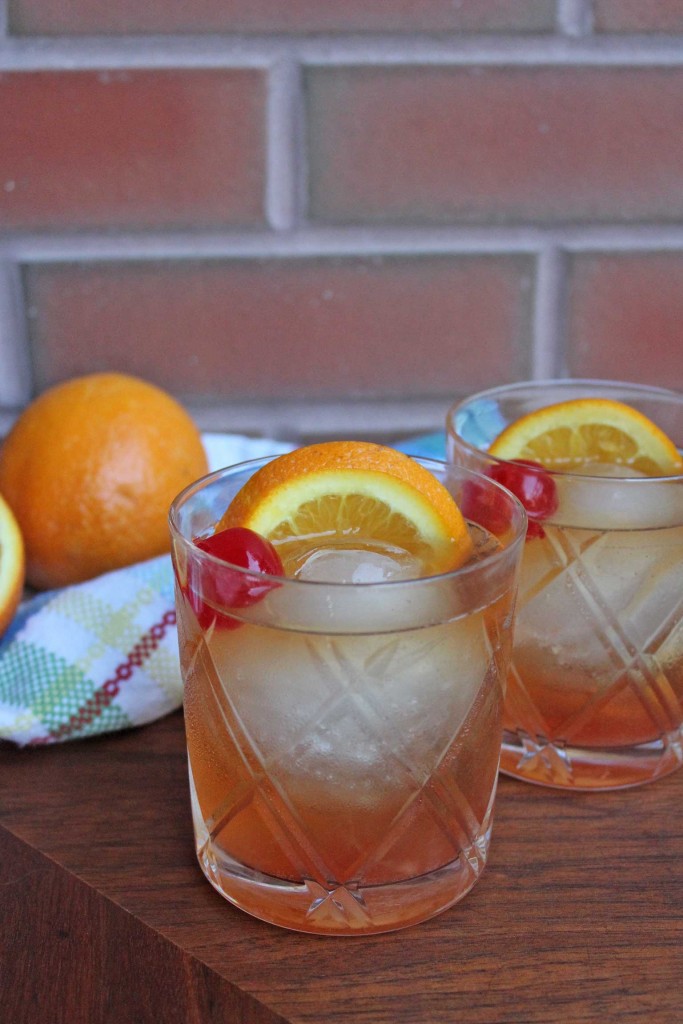 Serves 1
A slight twist on the classic Brandy Old Fashioned.
Ingredients
2 oz brandy
1/2 oz maple syrup (add more or less depending on sweetness preference)
2 dashes angostura bitters
Dash of club soda
Large ice cube
Orange slice, to garnish
Maraschino cherry, to garnish
Instructions
Add brandy, maple syrup, and bitters to a cocktail shaker filled with ice and shake.
Strain into an old fashioned glass and add ice cube.
Add club soda over the top.
Garnish with orange slice and maraschino cherry.
Notes
Click here to buy your own giant ice ball molds 😉
Melissa Lynch https://melissalynch.com/