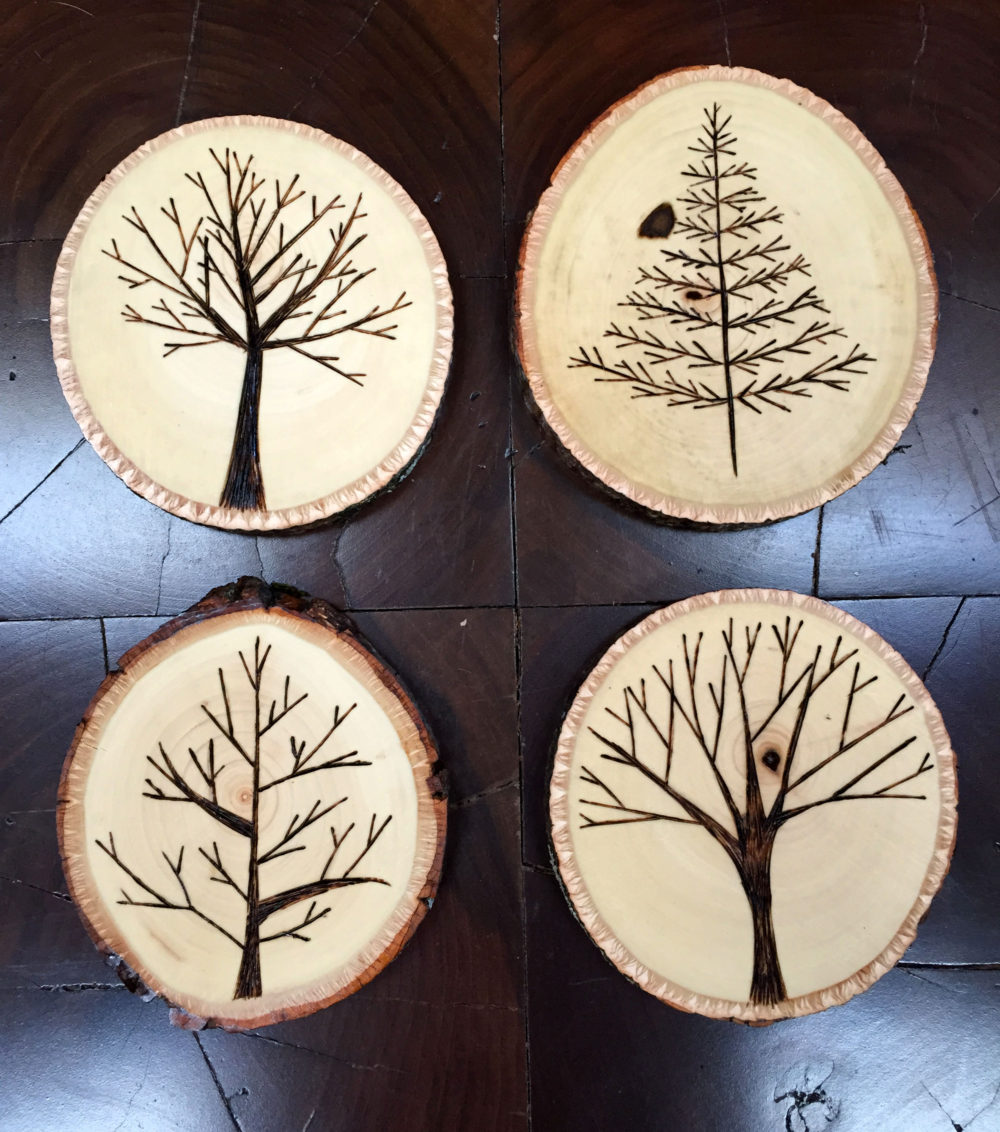 It all started when my brother's friend talked me into buying a wood burner. I bought the tool set and some slabs of wood and went to work. I ended up burning a few fingers, and an old antique tractor for my dad as a father's day gift. After that I set the burner aside for a long while until Mama B had a great idea. She's a fan of all things homemade, so I agreed to making her idea come alive.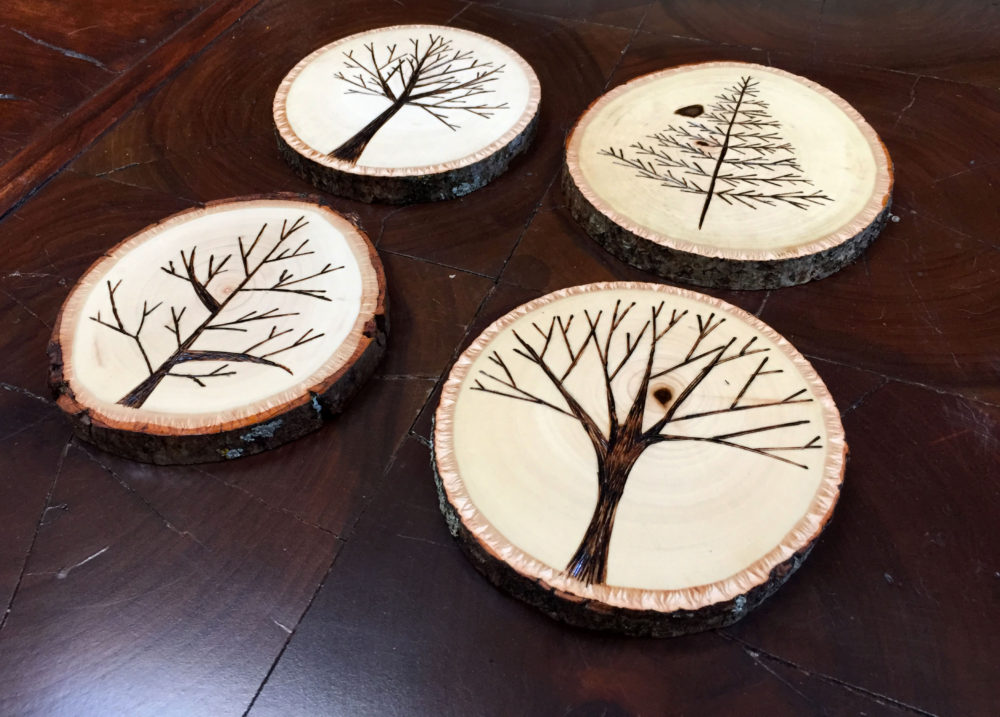 When burning wood you have to keep one thing in mind, and it is important. You can't erase mistakes. Once it's burned it's burned. You can trace over the mistake and try and blend it in. But burning is a tricky art form that takes lots of practice. First you make all the sketches, then you transfer the sketch onto some tracing paper. Once the image is on the tracing paper you take it and place it upside down on the slab of wood and rub it to transfer the lead. The image should be faint. If you want you can take a pencil and lightly go over the marks to see them better, but the lead is sometimes hard to erase so the lighter the marks the better! Next plug in the burner and get to work!
Mama B wanted some natural looking trees so thats what I did. I found it fairly easy because it was a lot of straight lines. If you find a design with lots of straight lines It's better because curving with the burner is tricky for beginners. Another trick is to go over the line quick and light first, then trace it back over. That way in case there is a mistake the line won't be totally burnt into the wood. When thats all finished take an eraser and erase any pencil marks left behind, dust off the eraser shavings and seal it with a waterproof finish spray. I used a glossy finish with these coasters, but the wood absorbs the spray so it's not an overwhelming gloss.